Hierbij mij showroom.
Een project gaat het niet worden,hoewel hier en daar een aanpassing wel eens voor zal komen.
Specs;
530d met 218pk & 500nm
Automaat-6
11-2004 afgeleverd
193.000km
Optielijst met extra's;
S548A Kilometertacho Kilometer-calibrated speedometer
S785A Blinkleuchten weiss White direction indicator lights
S851A Sprachversion deutsch Language version German
S205A Automatikgetriebe Automatic transmission
S217A Aktivlenkung Active steering
S255A Sport-Lederlenkrad Airbag Sports leather steering wheel
S403A Glasdach elektrisch Glass roof, electrical
S423A Fussmatten Velours Floor mats, velours
S428A Warndreieck und Verbandstasche Warning triangle and first aid kit
S431A Innenspiegel automatisch abblendend Interior mirror with automatic-dip
S441A Raucherpaket Smoker package
S456A Komfortsitz mit Memory Comfort seat with memory
S494A Sitzheizung Fahrer/Beifahrer Seat heating driver/passenger
S502A Scheinwerferreinigungsanlage Headlight cleaning system
S508A Park Distance Control (PDC) Park Distance Control (PDC)
S522A Xenon-Licht Xenon Light
S534A Klimaautomatik Automatic air conditioning
S540A Geschwindigkeitsregelung Cruise control
S563A Lichtpaket Light package
S590A BMW LM Rad Sternspeiche 123 BMW LA wheel, star spoke 123
S605A Vorbereitung Telematik Telematics preparation
S607A Vorbereitung Teleservice Preparation, Teleservice
S609A Navigationssystem Professional Navigation system Professional
S612A BMW Assist BMW Assist
S620A Spracheingabe Voice control
S638A Autotelefon Professional Car telephone Professional
S698A Area-Code 2 für DVD Area-Code 2 for DVD
S775A Dachhimmel anthrazit Headlining anthracite
P7AGA Interieurpaket Individual Pianolack
L801A Länderausführung Deutschland National Version Germany
S818A Batteriehauptschalter Battery master switch
S863A Händlerverzeichnis Europa Retailer Directory Europe
S879A Bordliteratur deutsch On-board vehicle literature German
S8SAA Freischaltung Navigation länderspez. Navigation access request,country-spec.
S8SBA Freischaltung Telematik länderspez. Telematics access request,country-spec.
S8SCA Freischaltung Telematik länderspez. Telematics access request,country-spec.
S8SPA Steuerung COP Control unit COP
S940A Sonderwunsch Ausstattung special equipment BMW Individual
Het M-Pakket staat niet op de lijst,is wel een OEM pakket.
De auto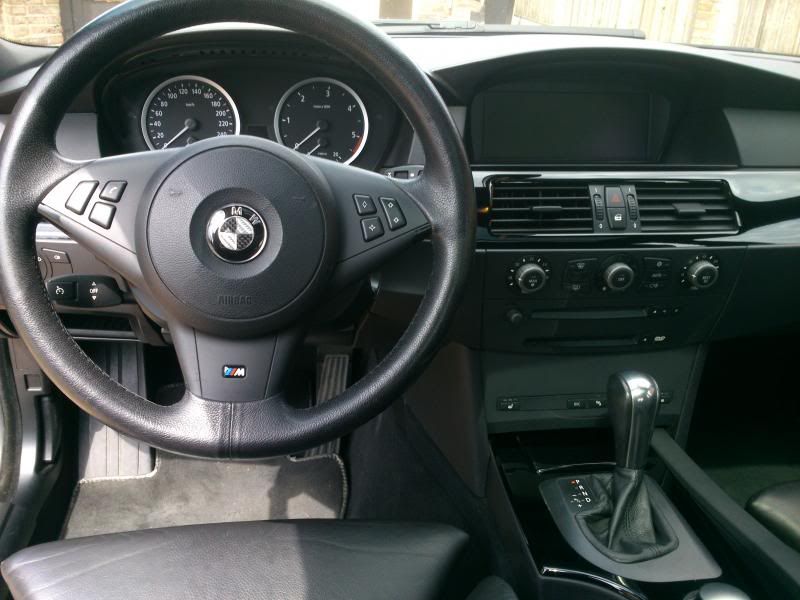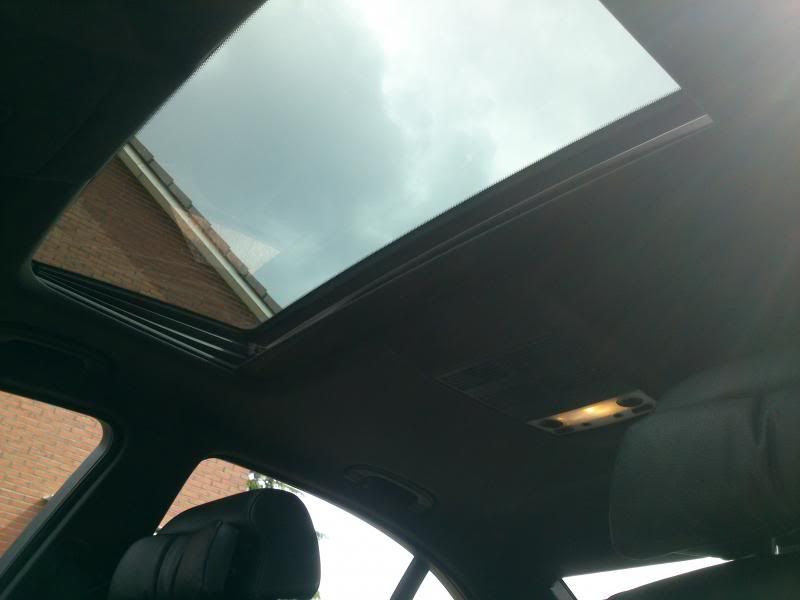 Ik ben zeer gelukkig met deze auto,maar ga uiteraard nog wel de puntjes op de i zetten waaronder;
Even technisch na laten kijken door een neef (werkt bij BMW,da's handig!)
ZSM swirlflaps eruit (je zal het maar treffen)
Nieuwe velours matten
Een keer een mooi 19"breedset scoren
Waarschijnlijk nog wel een keer 30mm zakken
Wat demontagebedrijven zoeken of ergens toevallig achterdeurpanelen liggen met zonnerollo's
En giganstisch polijsten en onderhouden
Ik ben vast nog wel wat info ofzo vergeten,vraag of zeg het maar